Let's try this.  I'll give you the schedule of the upcoming book giveaways.  You go grab them, pass them on to friends, read them, live happily ever after, then write a glorious review.  OK.
Drum roll…
The Schedule: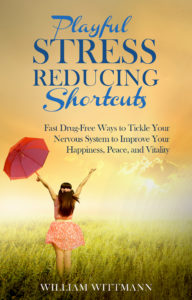 5/6/17 Playful Stress Reducing Shortcuts: Fast Drug-Free Ways to Tickle Your Nervous System to Improve Your Happiness, Peace, and Vitality
5/13/17 The Eight Fundamental Secrets to Living Well: How to Live a Happy Life and Live Life to the Fullest
5/20/17 Simply Serene: How to Calm Down, Reduce Stress, Deal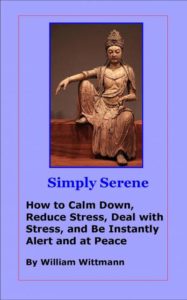 with Stress, and Be Instantly Alert and at Peace

5/27/17 The Wholesome Entrepreneur: One Dozen Secrets to Nourish Your Mind, Body, and Spirit While Caring for a Successful Small Business
C'est tout.
May you walk in beauty,
William